Interface: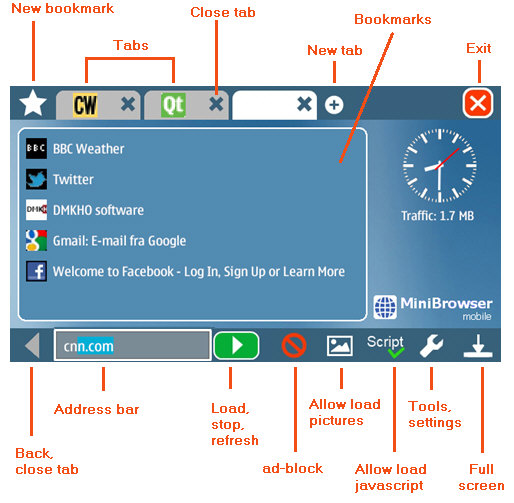 URL auto-completion:

Open link in new tab using long tap on the link: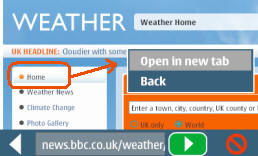 Managing bookmarks using long tap: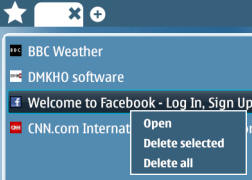 Change zoom by double click or using pinch-to-zoom
Search in Google using address bar: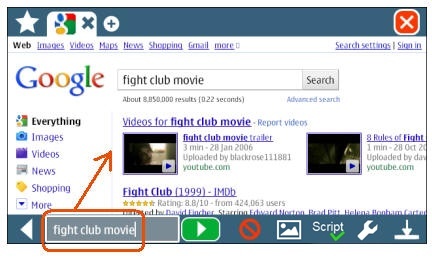 Search in Wikipedia using address bar:
Translate with Google using address bar:
Translate text format: "t es [text]"
English - "e" Spanish - "s"
| | |
| --- | --- |
| Language | Abbreviation |
| English | e |
| German | g |
| Spanish | s |
| Italian | i |
| Danish | d |
| French | f |
| Russian | r |
| Swedish | w |
| Norwegian | n |
| Dutch | u |
| Japanese | j |
| Bulgarian | b |
| Chinese (simp) | c |
| Portuguese | p |
| Finnish | l |
Note: empty [text] opens Google Translator web page in specified language pair
Advertisement blocking:
AdBlock disabled:
AdBlock enabled:
NOTE! It is strongly recommended to enable advertisement blocking in order to save internet traffic, CPU processing/battery consumption, phone memory usage and make web pages to load much faster.
MiniBrowser advertisement blocking is much more powerful than ones used in another browsers. It filters out not only the banners but also all hidden requests to unknown servers for collecting statistics about your activity.
For some web pages the AdBlock cannot properly distinguish between valuable information and banners. In case if useful pictures are blocked, long press on one of them and allow AdBlock to connect the server where these pictures are located.
In case if entire web page looks wrong because of ads blocker filtered out important web elements, use "AdBlock temporarily disabled" mode and reload the page. After web page is reloaded the AdBlock will be automatically enabled: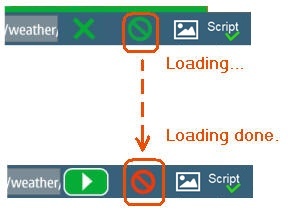 Privacy:
Use "Tools - Delete browsing data" in order to erase all your browsing activity:
last typed addresses, auto-fill form information, cookies and cache stored on phone memory.

DOWNLOAD FREE VERSION 4.0 FROM NOKIA STORE

PURCHASE (&DONATE) VERSION 4.0 PLUS FROM NOKIA STORE